All are invited to come together and celebrate at these annual events.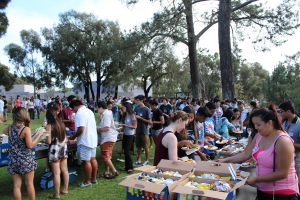 Every quarter the Newman Center hosts a lunch after the 12:30pm Mass. Stay tuned for the next date and theme.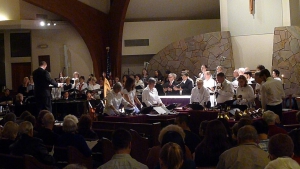 The Newman Center Catholic Community at UCSD and Good Samaritan Episcopal Church come together to celebrate over fellowship and music.
Come celebrate our talented and diverse community at our annual Coffee House show. From musical acts to comedy to magic, you are sure to enjoy yourself. Dinner is served before the show.