Christian Life Community (CLC)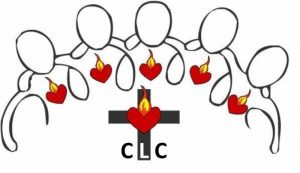 What is a CLC?
CLC stands for Christian Life Community. CLC's are small faith sharing groups that are based on three pillars: community, spirituality, and service. We follow the inspiration of St. Ignatius of Loyola, founder of the Society of Jesus (Jesuits). Thus, we are part of a worldwide body of small faith communities, present in almost 60 countries around the world.
We envision CLC as a way of living out God's dream and call for each one of us: to love God, our neighbors, and ourselves (Lk 10:25-37). Our mission is to provide a place for members to build community and support one another to grow in friendship, faith, and service.
We meet once a week for about an hour in small groups of 5-10 members to bond, pray, and share how we experience God in our lives. We also gather for large group activities: social events, prayer services, retreats, discussions, and service projects.
Here are some questions for reflection in considering joining CLC. Would you like to …..
belong to a supportive and fun faith community?
form genuine, lasting friendships?
grow in your personal relationship with Jesus Christ?
explore and learn more about your faith?
share your faith and what is going on in your life with other students?
discover your purpose, passions, and calling in life?
live out your faith through the service of others?
If you answered "yes" to any of these questions, then CLC's are for YOU! All are welcome! Join us. Fill out the CLC Registration form below.
CLC Registration form (for students)
CLC Video
Frequently Asked Questions
Contact us: Fr. Christopher
Follow: Pope Francis Twitter
Prayers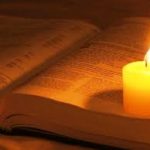 Are you too busy to pray? What if 5 minutes a day with God changes your life and relationship with God? Prayer means spending time and talking with God. As in human relationships, we can't grow and love someone without spending time to know and grow in relationship with the person. Below are different ways of praying.
Daily Ignatian Examen
Daily Mass Readings
Daily Reflection
Pray As You Go
3-Minute Daily Retreat
Praise and Worship Music
CLC Spirituality
Vocation Discernment
"The foundation of CLC formation is the conviction that God calls each of us to a personal vocation, which reveals itself in our deepest inclinations and our most authentic desires." CLC Charism I
Resources
Three Key Questions for Vocation Discernment
Discerning My Personal Vocation
Discernment in Decision Making
Hearing with the Heart: A Gentle Guide to Discerning God's Will in Your Life by Debra Farrington
A Sacred Voice Is Calling by John Neafsey
Let Your Life Speak: Listening for the Voice of Vocation by Parker J. Palmer
The Alchemist by Paul Coelho
The Discerning Heart by Wilkie Au and Noreen Cannon Au
Social Justice and Service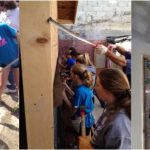 "We are particularly aware of the pressing need to work for justice through a preferential option for the poor and a simple lifestyle which expresses our freedom and solidarity … by opening hearts to conversion and struggling to change oppressive structures."
CLC General Principles 4 and 8
Check out Newman homepage under Get Involved for different service opportunities: building houses in Tijuana, Feeding the Hungry, and more
Links
7 themes of Catholic Social Teachings
Migration and Refugee services
Laudato Si: Care for God's Creation
Jesuit Advocacy USA
Voting Guidelines: Forming Consciences For Faithful Citizenship
Ignatian Solidarity Network
Leadership Opportunities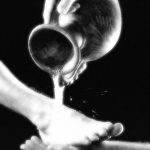 Do you want to serve and develop your leadership skills? Join us. We offer different leadership opportunities. See below.
Small Group Leaders: facilitate small group meetings