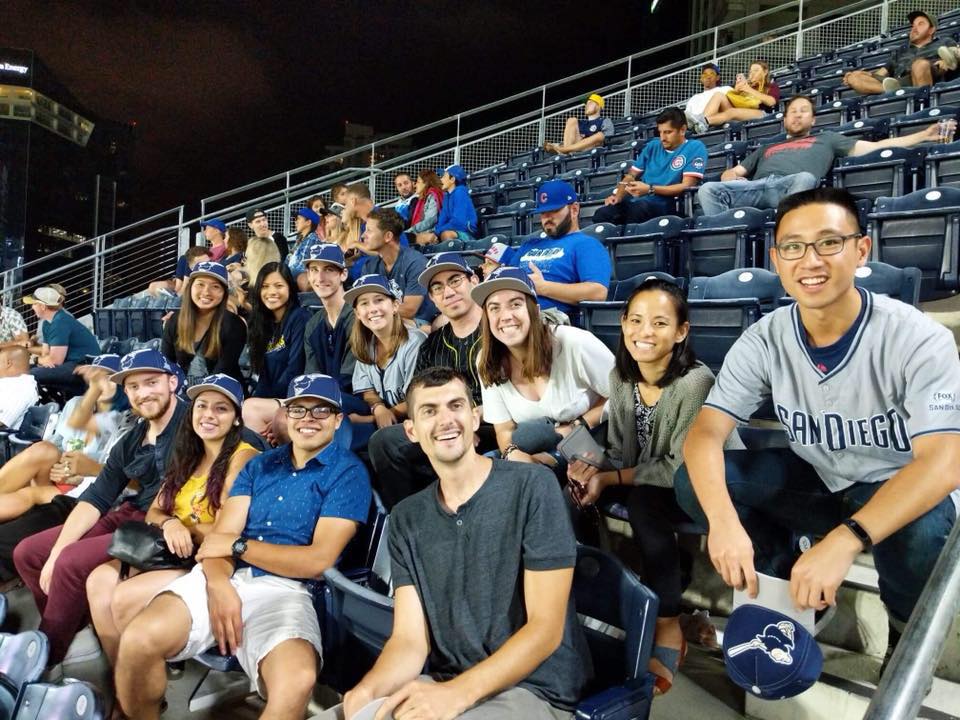 Who We Are
The Young Adult and Graduate student (YAG) group is a community made up of young working professionals, graduate students, and UCSD alumni in their 20s and 30s. We organize both social and faith building events throughout the year.
Thursday Night Weekly Gathering
Young adults and graduate students are invited to attend a weekly gathering on Thursdays at 7:30pm at the Newman Center in Roetter Hall. Bring a friend or make a new friend at this weekly gathering of faith sharing, Bible study, and camaraderie.
Adoration, Praise, and Worship
All are invited to quarterly Adoration, Praise, and Worships nights at the Newman Center. Confession will be available during this time as well. Adoration is a church tradition where the Blessed Sacrament, in the form of consecrated bread, is exposed for adoration and worship by the assembly. It is a great opportunity to spend time in prayer and have a close encounter with Jesus. Check out Newman News, our Facebook Group, or email yags@catholicucsd.org for the next date.