The Newman Center Catholic Community at UCSD is a Catholic Church in La Jolla that serves undergraduate and graduate students, faculty/staff, and alumni of the University of California, San Diego, as well as, others who value and support our Mission. We are located near the UCSD campus at 4321 Eastgate Mall, San Diego, CA 92121. Join us, all are welcome!
Sunday Masses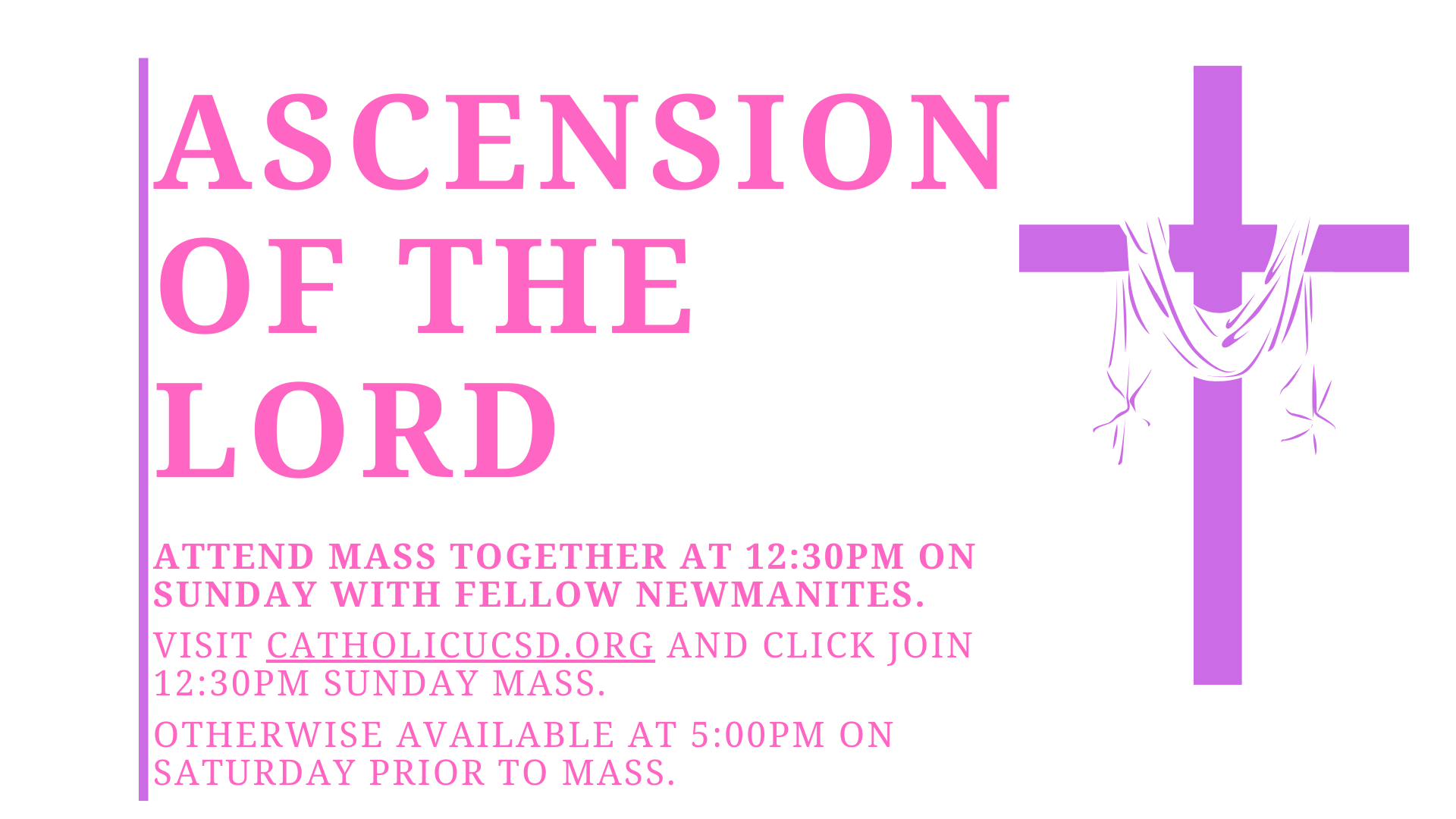 Pre-recorded Sunday Masses will be available on YouTube beginning at 5:00pm on the Saturday prior to the Mass.
Watch Now
.
No 12:30pm or 6:30pm Mass at Newman until further notice.
Attend Mass Together
Ascension of the Lord at 12:30pm PDT on Sunday.
Join Now
Daily Weekday Prayer Service
Daily Weekday Mass
No 12:10pm Mass at Newman until further notice.
No 5:30pm Mass at CES until further notice.
Adoration
Wednesday at 8:00pm on Zoom (Odd Weeks of Quarter).
Join Now
Reconciliation
To minimize your time out of the house we encourage you to check with the Parish closest to your home for their Confession times.
Find a Parish
.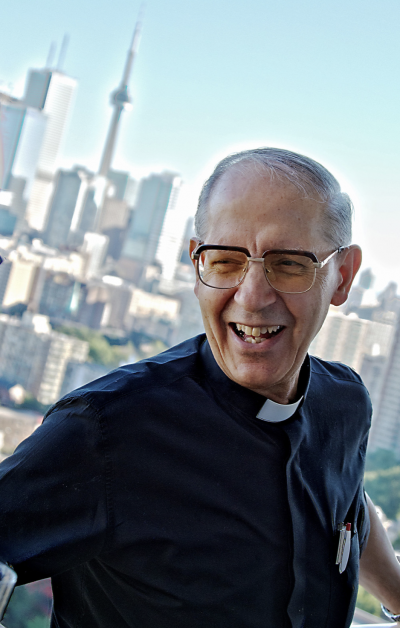 Rev. Adolfo Nicolás, S.J.
Rest in Peace
29 April 1936 – 20 May 2020
30th Superior General of the Society of Jesus (2008-2016)
In a letter to the whole Society of Jesus announcing the death of his predecessor, Fr. Arturo Sosa, S.J., current Superior General of the Society of Jesus, described Fr. Nico (as many of us called him) as "a wise, humble, and free man; totally and generously given to service; moved by those who suffer in the world, but at the same time overflowing with hope drawn from his faith in the Risen Lord; an excellent friend, who loved to laugh and to make others laugh; a man of the Gospel. It is a blessing to have known him."
I make Fr. Sosa's words my own as I am very grateful for the three years I was privileged to have lived and worked with Fr. Nico in Rome. He was a great example and inspiration for what a Jesuit can and should be. Please remember him and the whole Society of Jesus in your prayers.
May 25 @ 12:10 pm
-
12:30 pm
PDT
May 26 @ 12:10 pm
-
12:30 pm
PDT
Please use the form to add your Prayer Intentions to our Online Book of Prayer Intentions. Once your Prayer Intention is received, we will share it according to your instructions. Please feel free to submit as many Prayer Intentions as you would like!
Find all past homilies here.
Newman Center Catholic Community at UCSD
Center for Ethics and Spirituality (CES)